Text Message Banking is easy and convenient to use. With a simple text you can check your available balance before making that purchase, transfer funds between BankPlus accounts and view your five most recent transactions from your primary account. Additionally, you can receive weekly notifications of your primary account balance as well as "low balance" alerts when your primary account goes below a designated level.
To get started with text banking follow the steps below:
Log in to BanKPlus Online Banking
Navigate to the 'Additional Services' tab
Select 'Mobile Banking and Alerts'
Under 'Text message banking' click 'Sign up' and follow the prompts
Text any of the below commands to 454545.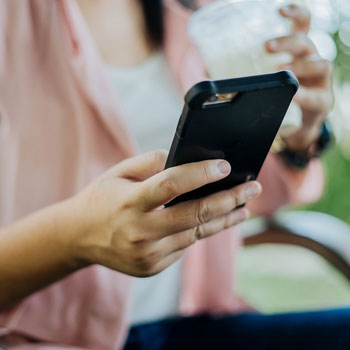 BAL
Receive available balance on primary account

BAL CHK
Receive current account balance of all active checking accounts

BAL SAV
Receive current balance on all savings accounts (excluding money market)

BAL ALL
Receive current balances for all active accounts

LAST
Receive five most recent transactions from primary account

TRANS +$amount
Receive updated balances for the transfer account and the primary account

HELP
Receive helpful information about text banking

STOP
Terminate text message banking from phone